US Navy Announces 3 COVID-19 Cases Aboard USS Theodore Roosevelt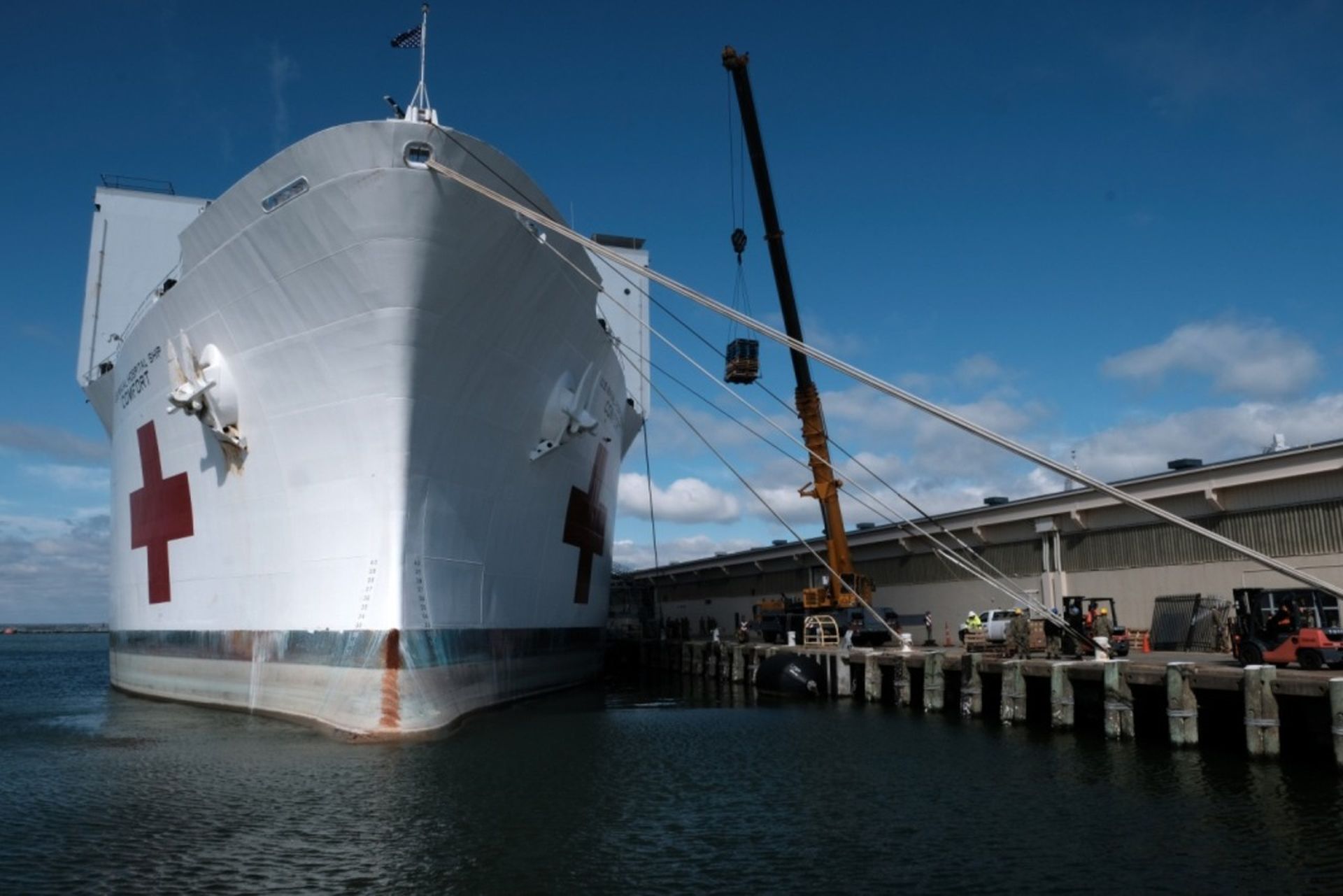 Three sailors aboard the aircraft carrier USS Theodore Roosevelt underway in the Pacific Ocean were diagnosed with COVID-19 and were evacuated from the ship, Acting Navy Secretary Thomas B. Modly said.
"We've identified all the folks they've had contact with, and we're quarantining them as well," Modly said at a Pentagon news conference today, where he appeared with Navy Adm. Michael Gilday, the chief of naval operations. "This is an example of how we are able to keep our ships deployed at seas and underway, even with active COVID-19 cases. Our force remains on watch throughout the world [during] this crisis, and they're continuing to execute their primary mission under the National Defense Strategy."
Navy ships are sailing, Navy planes are flying, and training is still happening to safeguard U.S. national interests and those of the nation's allies and partners around the world, Modly said.
In the meantime, the hospital ship USNS Mercy deployed 1,128 military personnel and civilians yesterday to Los Angeles in support of the nation's COVID-19 efforts, providing a spectrum of medical care, including critical and urgent care for adults, he said. The Mercy was off the coast of California today and should be in Los Angeles in the next couple of days, he added.
Another hospital ship, the USNS Comfort, is preparing to do the same mission for the city of New York, Modly said, noting that both ships will operate under the operational control of the commander of U.S. Naval Forces Northern Command. "We will coordinate closely with state and local public health authorities to ensure the well-being of our personnel and the local population," he said.
The ships will serve as referral hospitals for dockside patients not infected with COVID-19, Modly emphasized. Rather, he said, they will handle the overflow of acute trauma cases and other urgent …read more
Read more here:: Defense Talk (Naval)